A leading provider of Powder coating, E-coat, and Metal finishing services in Europe.
Welcome to Foleshill Metal Finishing
Based in Coventry, UK and Viimsi, Estonia within easy reach of local and regional motorway networks, FMF offers a comprehensive metal finishing and plating service, including powder coating, electropainting (ecoat), with zinc phosphate pre-treatment, to manufacturing industries.
FMF is able to paint any metal product, from castings and pressings to large fabrications in any colour using powder paint or in black using electropaint. Alternatively both processes can be applied where greater corrosion and wear resistance is required.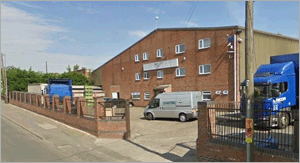 FMF works alongside industry leading suppliers to offer galvanising and electroplating as stand alone services or as a prerequisite to powder coating. FMF also offers final product assembly and packaging, and direct shipment to reduce our customer's cost base without compromising Quality and Service.
FMF offers UK wide collection and delivery using its own vehicles and an exchange trailer service where required.
Lead times are 24 hours for EP or powder and 48 hours for both processes. However we can offer a premium same day service for both EP, powder or both processes.We work to meet our customer's urgent requirements, without compromising quality, and as such our plants operate 24 hours.
In this way FMF is able to offer a single point solution to industry's finishing needs. Whatever, your finishing needs, we can fulfill them.
Contact Us
To get in touch with Foleshill Metal Finishing, fill in the enquiry form below and we will get back to you as soon as possible.